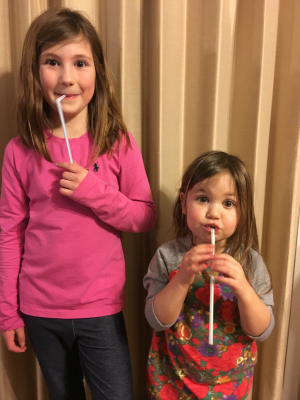 It's #NationalDrinkingStrawDay and we are excited to share a simple and fun and alternative way that you can use those drinking straws! Follow these handy steps below and then head on over to our facebook page and post your video with your straw oboe!
Step 1: Flatten the end of the straw
Step 2: Cut each corner of the flat end to form a triangle.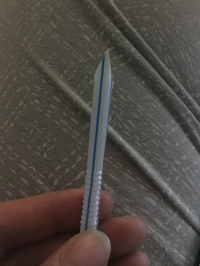 Step 3: Place straw in your mouth, make sure the entire cut end is inside your mouth, and buzz.
(PS. It may take some wiggling and moving around to get a sound)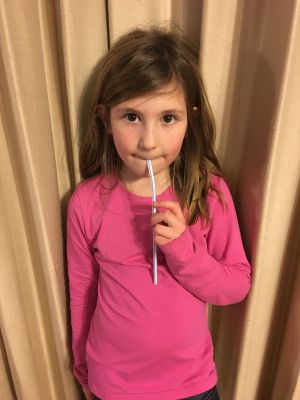 Fun Fact: Most children master drinking through a straw between ages 9-15 months.
Another Fun Fact: Making a straw oboe and playing it can help strengthen oral motor skills.  Music therapists can use a variety of tools and interventions to help develop oral motor skills, also called OMREX or Oral Skills and Respiratory Exercises. In addition, Music Therapists can co-treat with speech therapists, allowing for even more interventions, tips, tools and assistance during the therapy process.  We call it collaboration!
Interested in Music Therapy for your loved one?  Contact us today to schedule your assessment to see if music therapy is right for you or your loved one!