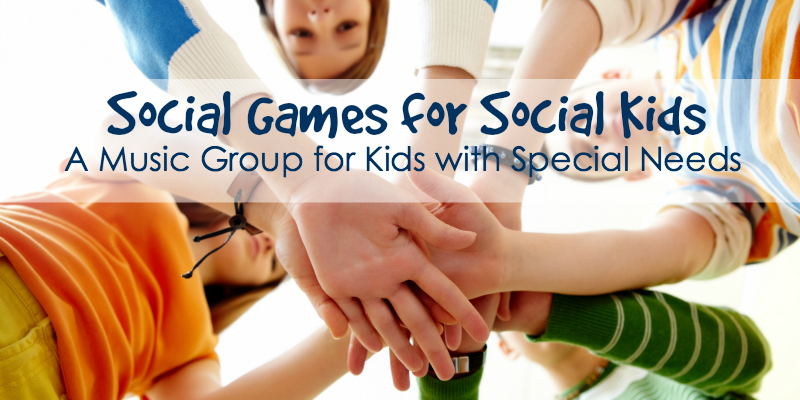 Does your child struggle with following directions?
Does your child wait for his/her turn in play?
Does your child turn his/her back on others frequently?
Does your child have difficulty with transitions?
Does your child say hello or goodbye to others?
This group is an interactive music experience for school-aged kids of all abilities, who would benefit from a social group. Participants will get to explore a variety of instruments (e.g. bells, drums) and movement props (e.g. parachutes and scarves), while learning to work together with their peers. Social skill development will be the focus of this group, however the kids will be actively involved in a fun live music environment, while improving these skills.
Sessions are led by a Board Certified Music Therapist, providing participants with quality goal-oriented music experiences that address a variety of skills including Gross Motor and Fine Motor Movement, Academic, Cognitive, and Social needs.
*We are currently looking for families who would like to participate in a summer session. Please fill out our interest form below and we will contact you with more information.*