Welcome to our "Music at Home" series!  On the 15th day of each month, from now until June 2013, we will introduce you to a favorite children's artist, compilation or album that we think would be a great addition to your family musical collection.  The tunes are catchy, the rhythms snappy and the lullabies are dreamy.  For access to all of the posts in this series, click here!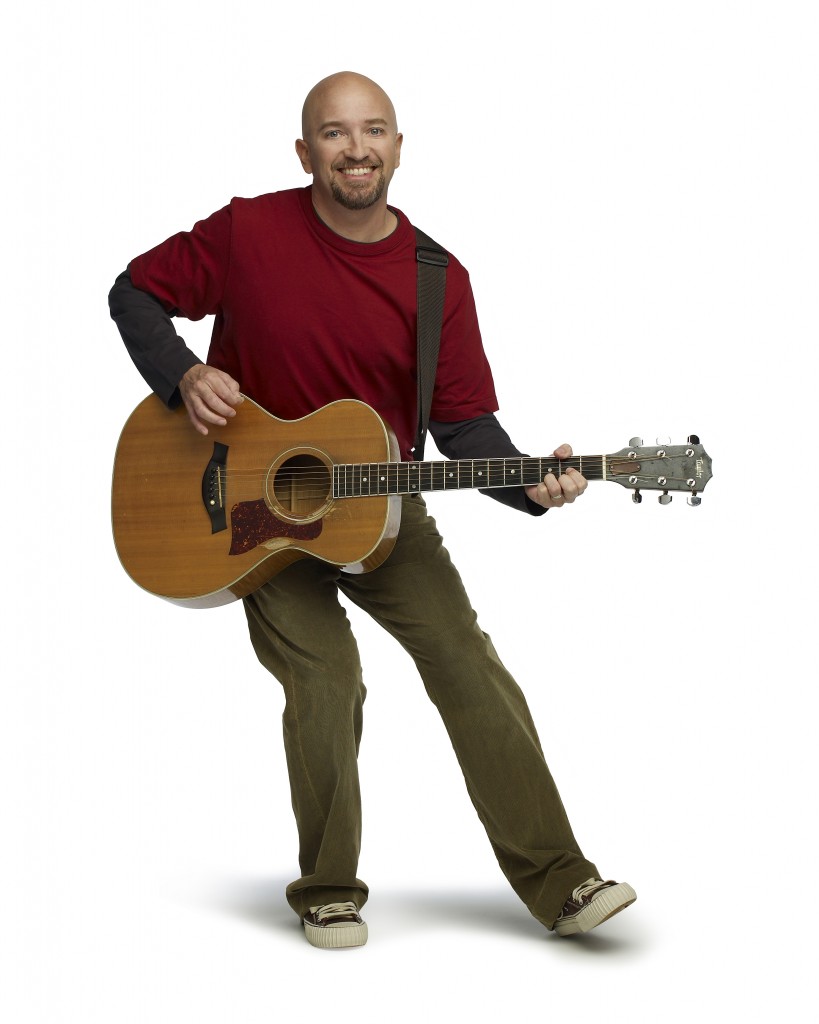 After I launched the "Music at Home" series two months ago I began to receive emails from artists and friends of artists asking me to review their work!  Flattered was the first word that came to mind.  My little old bloggy blog getting requests for posts!  One of the first emails requests I received was from an individual in Fort Wayne and  then a few days later the artist emailed me too.  It was at this point that I just HAD to follow through! And I am glad that I did!
Roger Day is an artist you should definitely NOT pass up! I took a listen and was impressed.  I was even more impressed when I heard that he was going to be presenting at a regional NAEYC (National Association for the Education of Young Children).  I just love when musicians are the keynote speakers at conferences that are not music related.
He currently has four albums, with OVER 10 songs on each!  His songs are appropriate for a variety of ages from itty bitties to elementary school-goers.  He even has an album for the older bunch called "Why does Gray Matter?" with FOURTEEN songs all about the brain!
On the early childhood end (the birth to three range), he has a the album Rock & Roll Rodeo with lots of fun, vocalization inducing songs including Tookalamoga and Here Comes Mister Snake.  Included on this album are also songs that make you want to get up and MOVE with lyrics that suggest doing just that!  Some of my favorites for movement include Reach Up and Can you Point Your Finger?
But wait, theres more!  He includes a PDF of his lyrics for each album for each album!  You can be sure I downloaded those right away!
Have you seen Roger Day LIVE? Do you know his music?  What is your favorite tune?