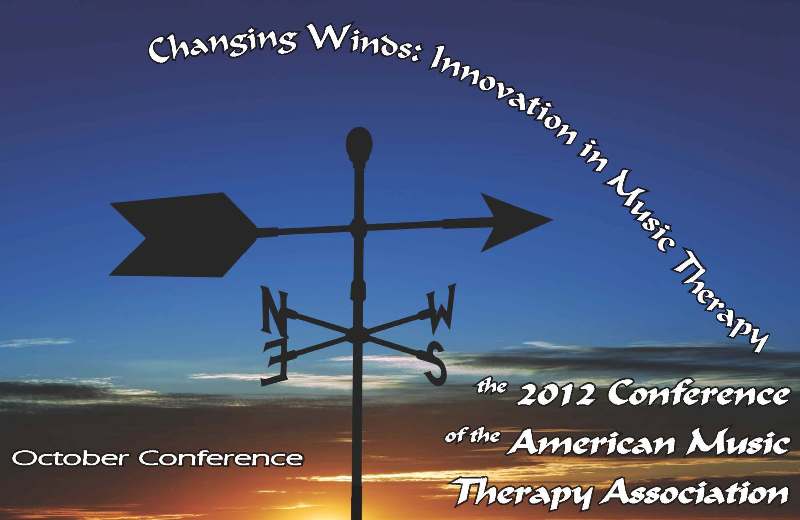 Busy Busy Busy!  This describes the full week that I am having at the American Music Therapy Association's National Conference.  I've been up here in St. Charles, IL since Sunday and have not stopped since stepping foot on the resort grounds.  So, where is Meryl?
Neurologic Music Therapy Training: This four-day, 30- hour training has kept me busy since Monday.  I am learning amazing new techniques that will make my therapy practice top-notch!
Local Committee Chair, Professional Volunteers: I am lucky enough to have been asked to participate in the local planning committee and will spend a lot of time helping out with registration duties.  Need to register?  Find me!
Presentation: Your Business, Your Way: Resources and Ideas for your Music Therapy Business, Saturday 9:30am-10:30am. Melaine Pohlman, Rachel Rambach and myself have some great resources and stories to share.
Illinois Association for Music Therapy: Being on our home turf means that we get some great exposure in the exhibit hall!  Stop by our booth and renew your membership (with a 10% discount), purchase egg shakers, raffle tickets, and buy some pretty Lia Sophia Jewelry!
Tweet-Up: We have an official tweet-up and, because we just love getting together, added a second unofficial tweet-up.  Follow #AMTA12 on twitter for more details!
It's been pretty awesome getting to reconnect with old friends and connect with new ones.  I am looking forward to meeting and connecting with more people so PLEASE, if you see me, say HI!
Will you be attending? What are you looking forward to most at conference?