Welcome to our "Music at Home" series!  On the 15th day of each month, from now until June 2013, we will introduce you to a favorite children's artist, compilation or album that we think would be a great addition to your family musical collection.  The tunes are catchy, the rhythms snappy and the lullabies are dreamy.  For access to all of the posts in this series, click here!
Our apologies in the delay for this post!  We've been busy celebrating Hanukkah and Christmas with both sides of the family!  Needless to say, it has been a whirlwind of gifts, food, family, fun and very little downtime.  This is the first time I've even sat in front of the blog in almost two weeks!!!!  Needless to say, the holiday is here and in full swing at the Brown household!
This particular "Music at Home" artist post was originally slated to be unveiled sometime in 2013, but she quickly moved to the top of the list when she released her Christmas Album!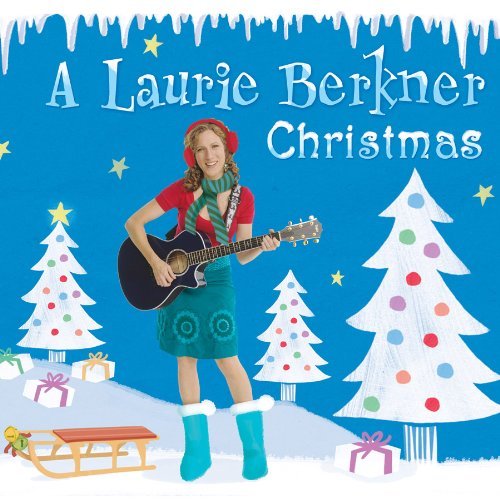 Laurie Berkner has been making releasing CD's since 1997 and has been making music well before that!  Her music is loved by children and adults alike because of it's pep, pop, and boogie-woogie abilities.
A Laurie Berkner Christmas takes classic christmas tunes and creates them into kid friendly masterpieces.  It's had our daughter singing and dancing throughout the holiday season.  In addition to the traditional tunes, Laurie has a couple of her own original tunes mixed in.  This is the perfect kid friendly holiday album.  In addition, "Candy Cane Jane" is now an interactive e-book available in nook and ipad versions!
Be sure to check out Laurie's band page here and get a hold of every one of her albums, apps, e-books and more!