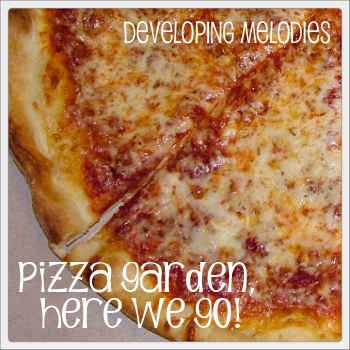 This past week has been a ton of fun in recording land!  One of the classes that I see has been busy doing a "dining out" type project and most recently they have landed on PIZZA!  Naturally, my head started spinning with all of the ideas we could do musically as we discussed and learned about pizza and all the toppings possibilities.  However, I was quickly advised that a song about the pizza itself would not be necessary, as they were making a pizza garden.  So, one of the teachers posted on our facebook page to let me know what they would be planting.  I quickly got to work and finished up the song today!
I hope you enjoy listening to it as much as I enjoyed writing it.
Do you have any pizza songs? What are some of your favorites?