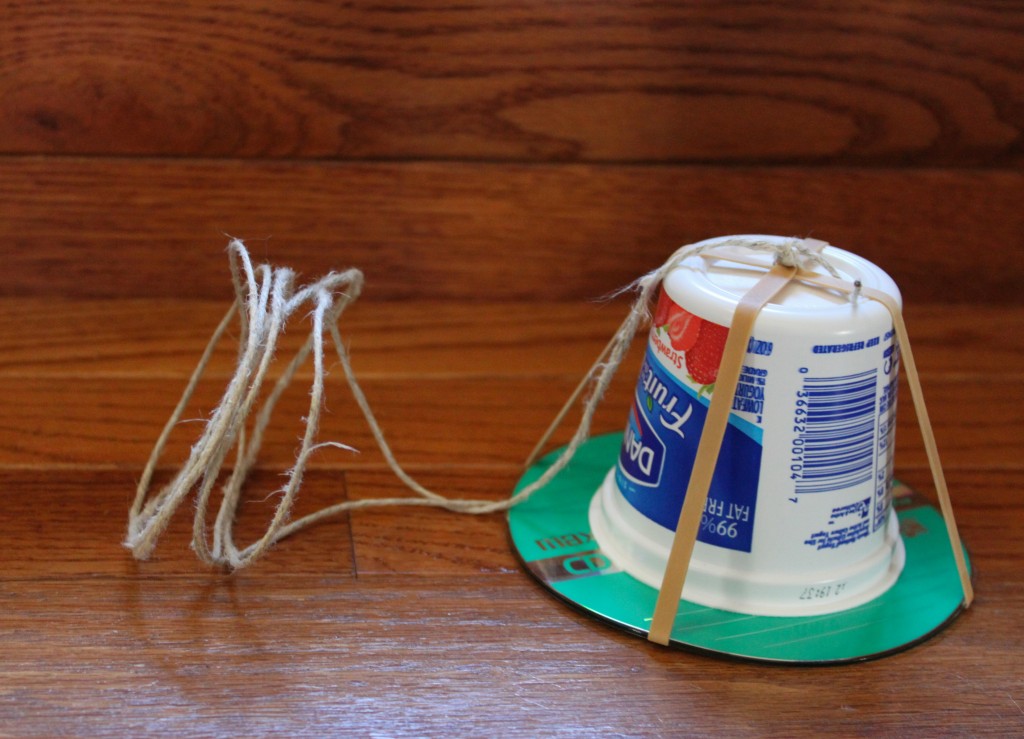 More often then not, I (DevelopingDad) find myself trying to find ways around the issue of funding in the music classroom as well as ways to get a hold of some new instruments.  With the help of some good publications and a little resourcefulness this can be possible for parents, teachers and therapists.
This week we are creating what are called "Whirled Strings", a kid-friendly and kid-playable instrument that I found in the book, Making Musical Instruments With Kids: 67 Easy Projects  for Adults Working With Children by Bart Hopkin.  The instrument itself is made out of an 8 oz. yogurt container, #64 size rubber bands, an old compact disc, and about 5 feet of string.
Using the container as a framework, we placed the cd on the open end and wrapped two rubber bands around it making sure there are no twists in the bands.  Finish it off with the string tied on the bottom and you have an instrument!  To play simply whirl the string around and the air currents passing through the bands create a hum.  Experiment with fast and slow whirls to get different tones or add more rubber bands (up to four) for even more of a range.
Being resourceful and reusing materials is a free and easy way to equip your music makers with some instruments that are both unique and fun!  Look around your house and see what you can reuse for the sake of music.