Last year, around this time, we painted with watercolors and it was a very free experience.  While we have painted with watercolors several times in between, we decided to take it to the next level this time.  We added a shape element.  I know very few, if any, toddlers who can paint or color within the lines.  The motor planning is just not quite there, and that is okay!  However, there is no harm in providing your toddler/two with the idea of coloring within the lines.  Drawing shapes and having the child aware of the "boundaries" offers a new game in the level development.  We all had a chance to play with the watercolors and we made some pretty snazzy works of art!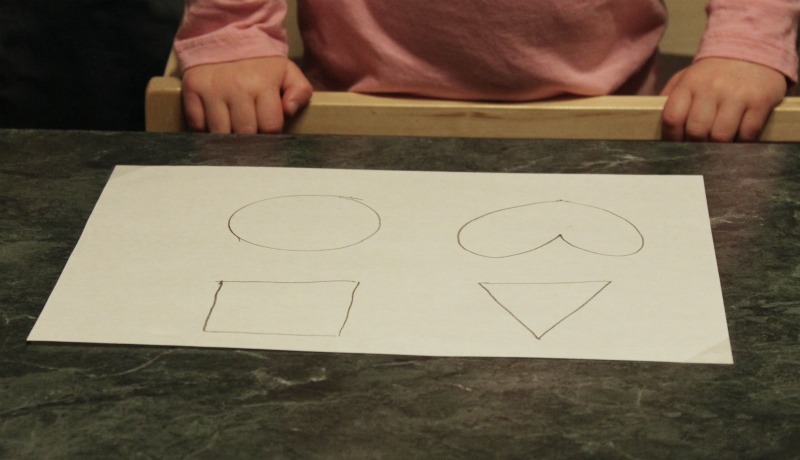 Tips for "staying in the lines":
1. When drawing shapes, use a sharpie or pen.  This way, the lines will stay clear and visible throughout painting time.
2. Use shapes that are familiar to the child.  We used hand tracings and simple geometric shapes.  This gives the child something to strive for like, "hey, I know that and I can draw that!".
3. There is NOTHING wrong with going outside of the lines.  Kids are kids and going outside of the lines is cool.  Let your child be a child. Art is art and however it turns out is beautiful.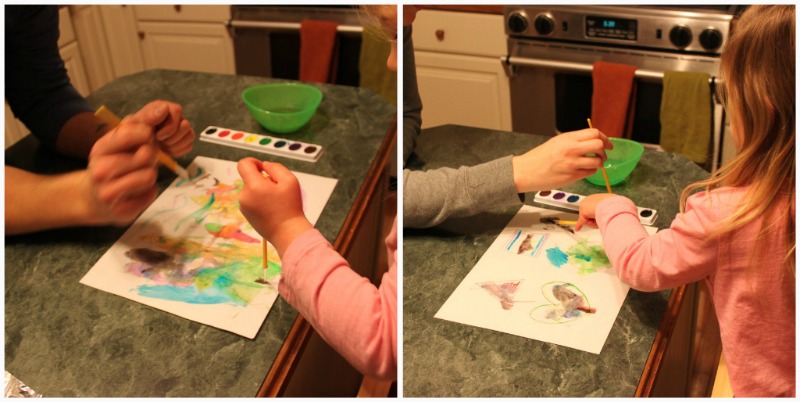 4. Creativity is about the process and not the product.  While we are introducing the lines and the concept of staying within, this is not the necessity.  Let the child explore the art, the paint, the paper and, because it is watercolor and easily cleaned, the countertop if they want.
5. No matter how you might feel about the product.  Hang it up for your child to view.  It's exciting to see their own work of art.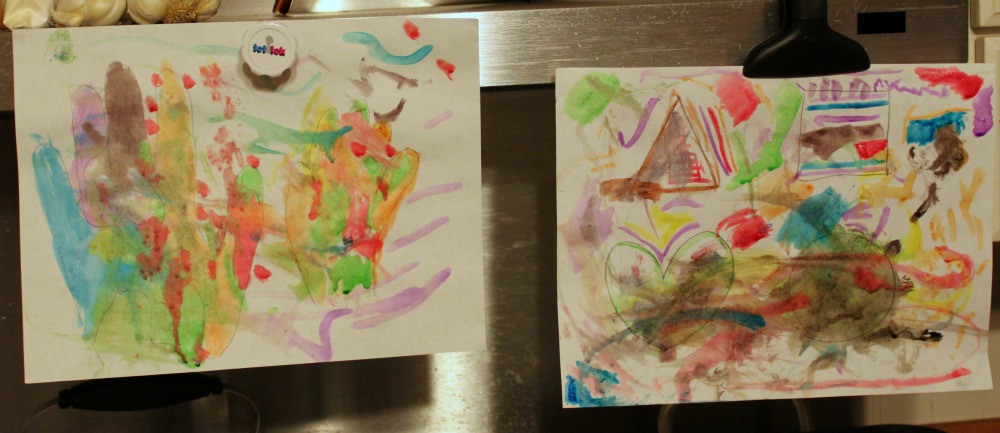 6. Have Fun!
What are your favorite things to do with watercolors?  Leave me a comment and tell me all about your watercolor adventures!