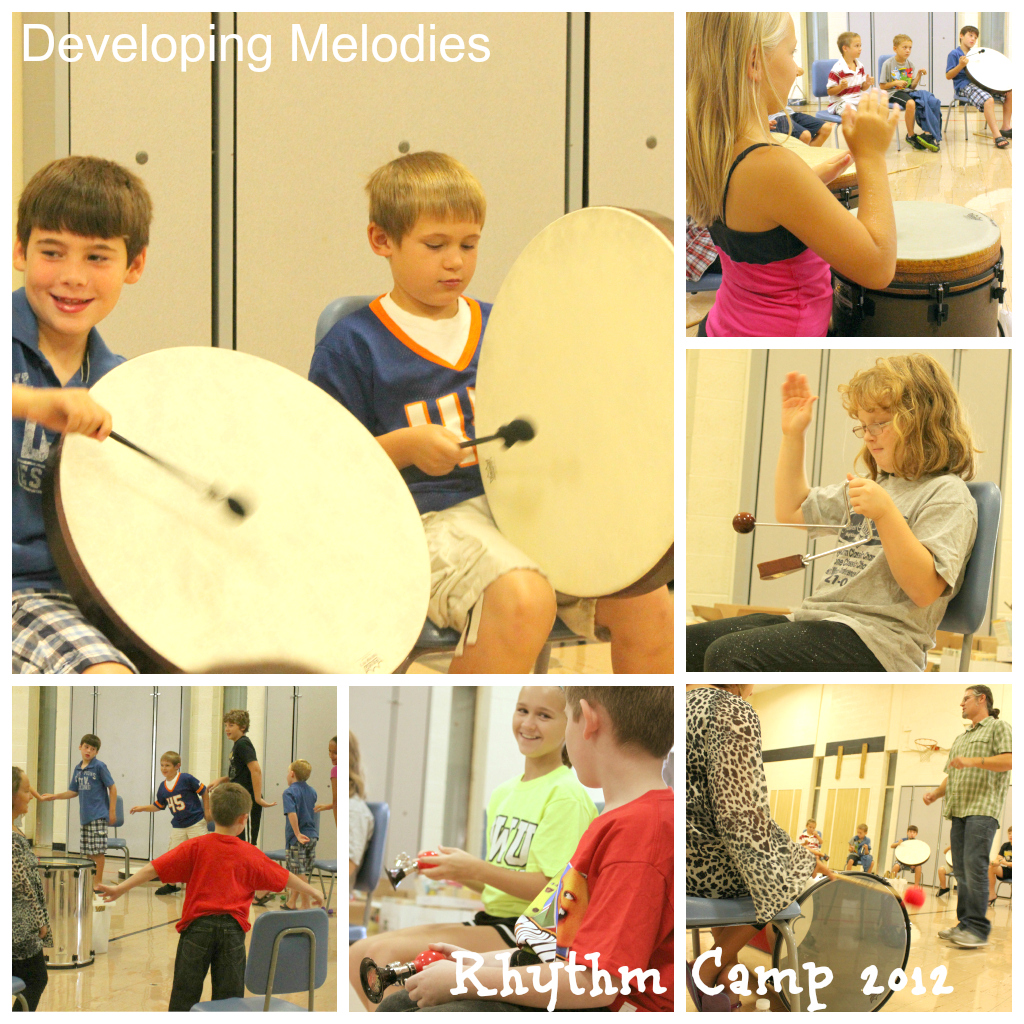 Well, with the first annual Fieldcrest Rhythm Camp complete and the school year started, it's time to look back and reflect on how it all went.  We had a successful registration for our first run with 24 students from the district all meeting for an hour a day for the entire week.
The first couple of days we focused on getting to know each other, starting to work like a team, and using our bodies as percussion through various rhythm games and circle activities.  As the week went on we added drums and other unpitched percussion instruments along with a daily workout piece written by Jim Solomon entitled City that would become part of our final "Informance" on the last day.
Other highlights included learning the ancient "Alien Language" (Thank you Arthur Hull!) that involves using the body and movement to facilitate a circle of vocal responses, using the Sound Shape drums to pass the beat, playing on a number, and switching on our rhythms with an activity called "Rhythm Switches" (Dave Holland).
All in all, the kids were able to participate in rhythm, lead rhythm, and share in rhythm.  On the last day we invited parents and friends to share in what we learned and we chose some of our favorite activities from the week to display.  I am very happy with the turnout and elated to have the opportunity to have shared some of my summer with great students.  I can't wait to see even more faces next year!
Feel free to contact us with any questions, or if you would like us to bring a rhythm camp to your area.
Michael Brown, aka "DevelopingDad", teaches general music (Grades K-4) in Minonk, IL.  In addition to teaching full-time, Michael provides guitar instruction for Developing Melodies and facilitates several Tiny Melodies classes.  Michael's musical interests include Garageband, ukelele, Orff and group drumming.